Commercial
Tank Services

in the East Midlands
Covering Leicester, Nottingham, Derby, Northampton and Chesterfield
East Midlands Commercial Tank Services Overview
Over 40 Years Experience of Commercial Tank Services
Specialist Contractors in Commercial Fuel Tank services, both in the East Midlands and Nationwide.
For over 40 years, JWH Tanks has been providing specialist services in commercial fuel tank and oil tank cleaning, as well as fuel and oil tank removal and disposal. We cover the entire East Midlands region – from Chesterfield to Northampton and from Derby to Skegness.
Our services are safe, reliable, and cost-effective, ensuring that your tanks are cleaned, removed, and disposed of properly.
We have worked with a diverse range of clients, including the Armed Services, Local Authorities, the Construction Industry, and Independent Petroleum Retailers, among others. Trust JWH to provide you with high-quality commercial tank services to meet your specific needs.
Our services include –
East Midlands Oil and Fuel Tank Services.
East Midlands Fuel and Oil Tank Removal.
Tank removal services for a variety of tanks, whatever the size.   Our team of experts has the necessary knowledge and experience to safely and efficiently remove tanks and dispose of them properly. Trust us to handle your tank removal needs. We aim to deliver a smooth and hassle-free process, every time. 
East Midlands Underground Tank Removal
Removing an underground fuel tank can be a complex and potentially hazardous process, which is why we take every precaution to ensure that the job is done safely and efficiently.
East Midlands Underground Tank Cleaning
Our in-house team of experts has the necessary knowledge and experience to handle the cleaning of your tank from start to finish. With our comprehensive tank cleaning service, you can trust that your tank will be clean, safe, and ready for use.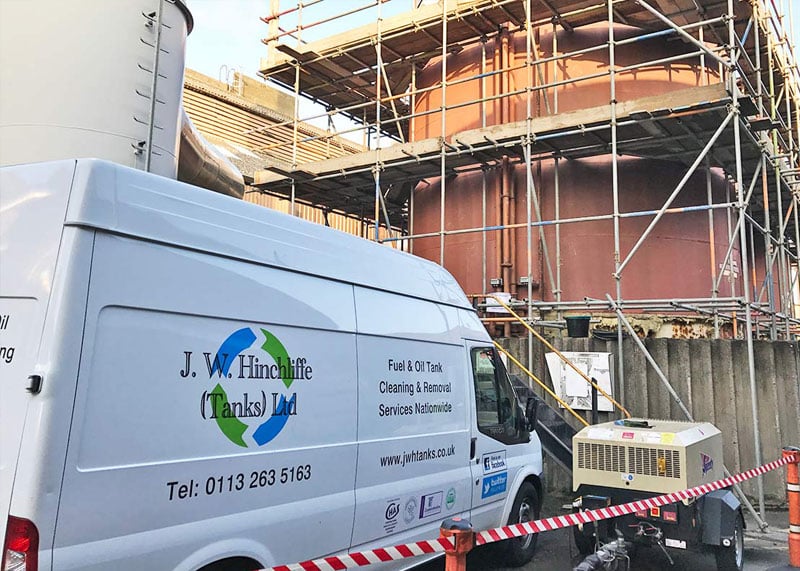 East Midlands Commercial Tank Cleaning
Whether you require regular cleaning services to maintain your tanks or need cleaning as part of the removal and disposal process, we have the expertise to deliver high-quality services that meet your needs.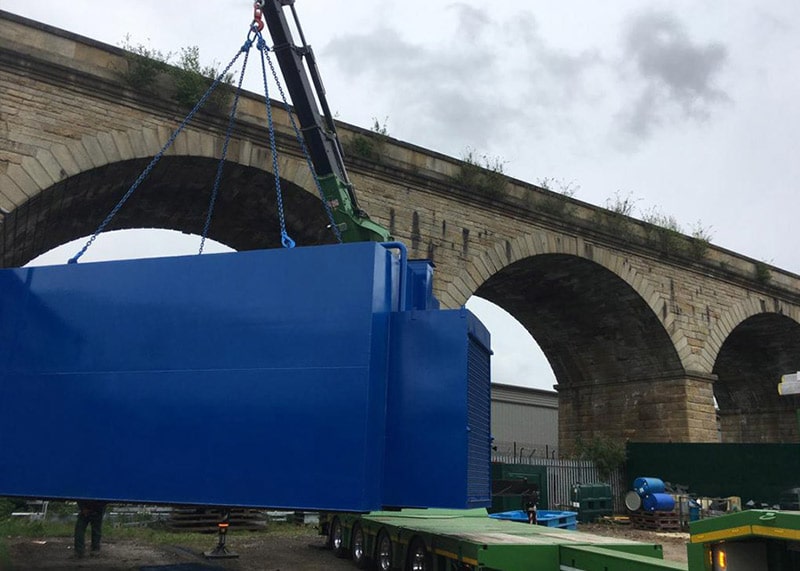 East Midlands Fuel Tank Refurbishment
Trust us to provide you with high-quality tank refurbishment services that meet your specific needs, helping to keep your fuel tank clean and in optimal working condition.
East Midlands Fuel Polishing
JWH are ready to provide you with reliable and efficient fuel polishing services, helping to keep your equipment running smoothly and reducing the risk of downtime and costly repairs.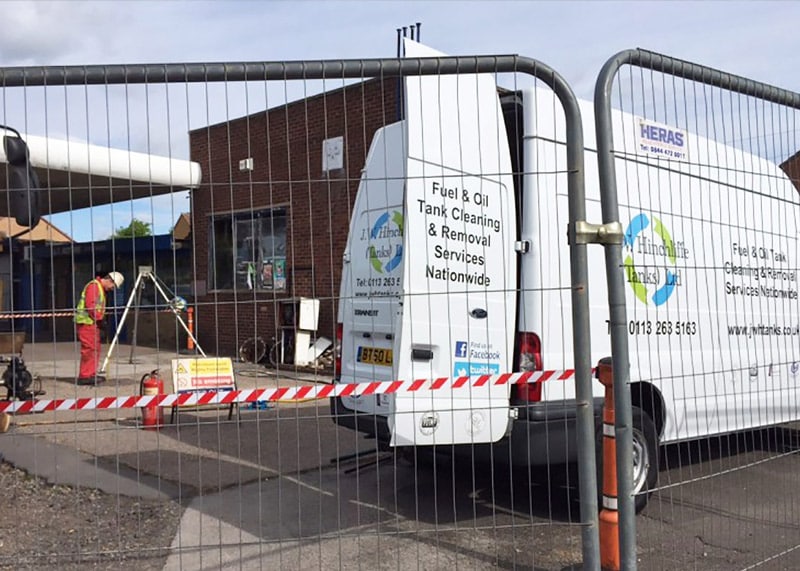 East Midlands Forecourt Decommissioning
Our bespoke service covers everything from liaising with petroleum licensing authorities to completion of the project. Our team of experts has the necessary knowledge and experience to handle every aspect of the decommissioning process, ensuring that it is done safely, efficiently, and in compliance with all relevant regulations.
East Midlands Foam Filling Tanks
If you need to make your fuel tanks safe, we offer foam filling services that use both foaming concrete and resin foam. These materials can help reinforce your tanks and prevent leaks, spills, and other issues.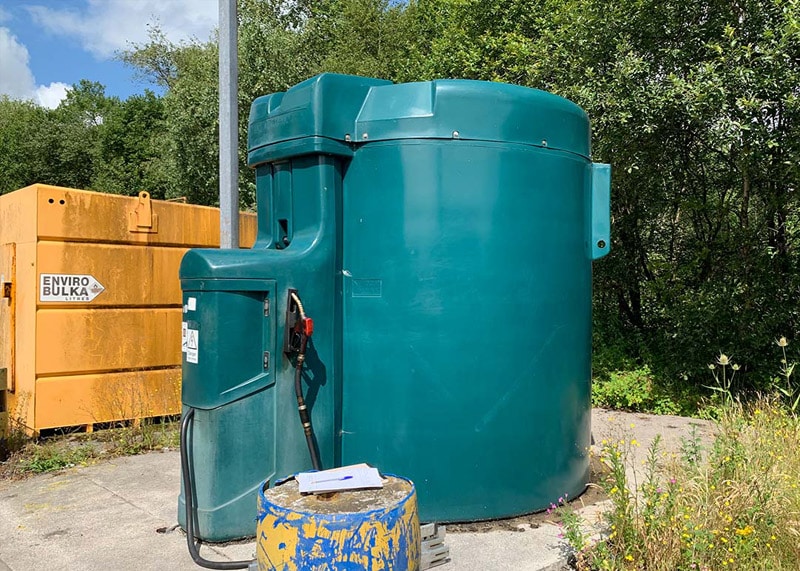 East Midlands OFTEC Inspections
An oil leak from even the smallest of tanks can result in costly financial and environmental consequences. To minimise the risk of this occurring, we offer fuel and oil tank inspections that can help identify potential issues before they become major problems.
East Midlands Fuel Sampling
Our fuel sampling and testing process can detect any potential issues, such as contamination or degradation, allowing us to recommend the necessary solutions to keep your fuel and oil in optimal condition. 
East Midlands

Tank Testing
Tank testing is an essential process to ensure that your critical infrastructure remains serviceable and compliant with current Environment Agency standards. Our tank testing services are designed to help identify any potential issues with your tanks, including leaks, corrosion, and other forms of damage that could compromise the integrity of your infrastructure.