National specialist contractors in
Fuel

and

Oil Tank Cleaning

,

Tank Decommissioning

and

Fuel Related Services
National specialist contractors in
Fuel

and

Oil Tank Cleaning

,

Tank Decommissioning

and

Fuel Related Services
Why Choose J.W. Hinchliffe Tanks?
The family company of J. W. Hinchliffe Ltd was founded 150 years ago and is proud of its history of providing the highest quality service. With fuel and oil tanks at the forefront of the business for more than 40 years, you can be assured that you're in safe hands. 
National Commercial Tank Services
J.W. Hinchliffe is a specialist contractor in commercial tank services.
We have been offering safe, reliable and comprehensive tank services for over 40 years.
We have a broad range of clients including; The Armed Services, Local Authorities & The NHS, to The Construction Industry, Petroleum Retailers and Fuel Distribution Companies.
Our commercial tank services include:
J.W. Hinchliffe specialises in domestic tank services. 
For 40 years we have provided a full range of tank services to our domestic customers.
Our domestic tank services include:
Using a licensed drone operator we were able to catch footage of our team finishing the decommissioning of a fuel depot for a valued customer. The project involved emptying and cleaning all tanks on site, the removal of the loading gantry, uplifting of the redundant tanks and demolishing the bund area. All works were completed safely, on budget and on schedule. 
Jan Berek - Director
Welbeck Transport
Having recently cleaned, inspected and carried out an inspection test on our 35000 litre fuel tank, we found JWH to be competitive and very helpful in working out our best course of action. The work was carried out efficiently and as planned. They were recommended to us and they have exceeded our expectations.
John Darroch - Director
Phoenix Scales
First class service - the job was scheduled in within a relatively short time frame. They arrived when they said they would arrive and did a first class job and caused minimal disruption to the operation of our business. I wouldn't hesitate to recommend them or to use them again.
Phil Rosier - Managing Director
Caddy Cars
J W Hinchliffe provided a very professional service from initial contact through to the completion of the tank removal. Nick and the team provided all the relevant documents to satisfy our safety and environmental requirements which was crucial to our business.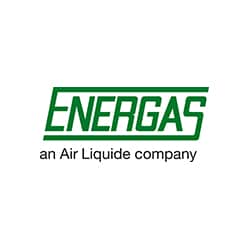 Garry Ellison - Transport Supervisor
Energas
I have utilised this company on 2 occasions now and both times they have responded quickly and very professionally to our requirements. They have extremely polite and knowledgeable staff who carry out their duties conforming to all the environmental standards. This leaves the customer feeling confident that they are in full compliance of waste regulations.
Mark Graham - Director
Lockwood Transport
We have always been impressed with the professional service provided by J. W Hinchcliffe (Tanks) Ltd. The whole team are really easy to work with, from planning to completion of works.
Richard Tomlinson - Operations Manager
Billington Vauxhall
We used J W Hinchcliffe Tanks Ltd to remove 4 tanks and install a new heating oil tank. Everything was handled very professionally, right from our initial enquiry through to the completion of the works. They worked closely with both ourselves and our builder to ensure everything went very smoothly. Communications from both Nick and John was fantastic and the job was even completed a day early!
Zach Coyle - Operations Manager
WCF Chandlers
Just wanted to email to give my thanks to yourself and the team! I appreciated all of your hard work and help throughout the Pocklington project!
Hover over the review to pause the slide.
You can now keep up to date with all the latest from JWH Tanks  by following us on our Social Media channels.
Of course, if you would prefer to get in touch directly, please call 0113 2635 163 or drop us a line through our contact form.