Commercial
Tank Services

in North East Scotland
Covering Aberdeen, Dundee, Inverness, Peterhead, Fraserburgh and Stonehaven
North East Scotland Commercial Tank Services Overview
Over 40 Years Experience  in Commercial Tank Services
With many years of experience and a proven track record, JW Hinchliffe Tanks are specialist contractors you can trust for all your commercial fuel tank and oil tank needs. From cleaning and maintenance to removal and disposal, we've got you covered. Our services extend to customers in the North East of Scotland as well as across the whole of the UK.
We cater to a diverse client base spanning various industries, including the Armed Services, Local Authorities, Construction Industry and Independent Petroleum Retailers. We are confident that we have the expertise to meet your specific requirements.
Our core strength lies in providing safe, reliable and cost-effective solutions. We take pride in our meticulous project management approach, overseeing every aspect of the assignment from the initial site inspection to risk assessment and job completion. With JWH, you will have peace of mind knowing that your project is in capable hands.
Choose JW Hinchliffe Tanks for unmatched professionalism and excellence in fuel tank services.
Contact us today to discuss your needs and let us assist you in achieving your goals.
North East Scotland Tank Services
Fuel and Oil Tank Removal
We understand the unique challenges associated with tank removal, including environmental considerations and regulatory compliance. Our skilled professionals are well-versed in these areas and will guide you through the entire process, providing expert advice and assistance along the way.
North East Scotland Underground Tank Removal
Our experienced team is well-versed in the complexities involved in underground tank removal. We follow industry best practices and comply with all relevant regulations to ensure the highest standards of safety and environmental responsibility.
Underground Tank Cleaning
Our team of experts is well-versed in the intricacies of underground tank cleaning. We employ industry-leading techniques, specialised equipment, and eco-friendly cleaning agents to effectively remove sediment, sludge, and contaminants from your tank.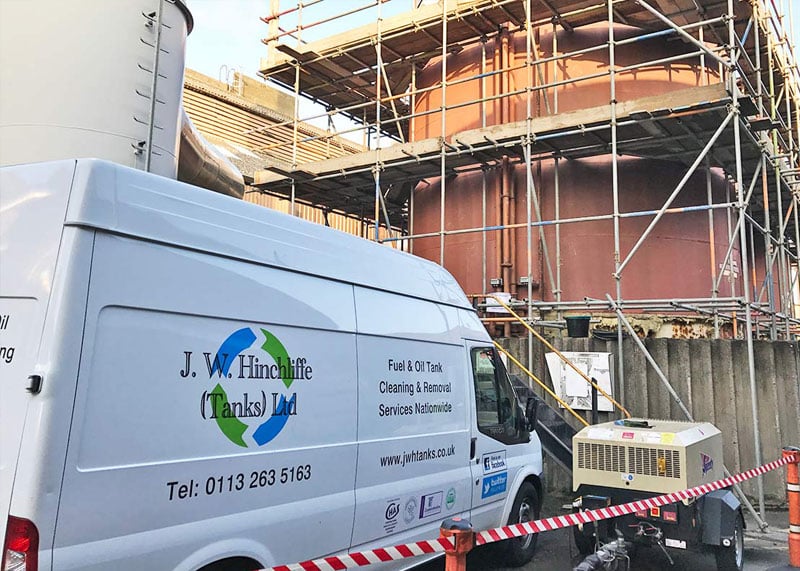 Whether it's periodic cleaning or cleaning for removal and disposal, our commitment to quality, safety, and compliance remains unwavering. We take pride in delivering reliable and efficient services, backed by our years of industry experience and expertise.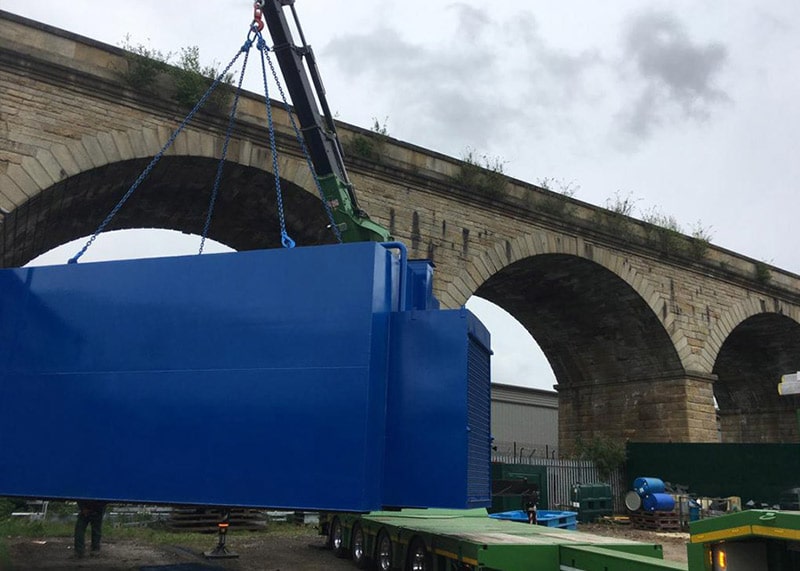 North East Scotland Fuel Tank Refurbishment
Our professional fuel tank refurbishment services to help extend the lifespan and enhance the performance of your fuel tank.
Fuel polishing is a specialised process that involves removing contaminants, such as water, sediment, and microbial growth, from your fuel supply. This service ensures that your fuel is clean, free from impurities, and meets the required specifications for optimal equipment operation.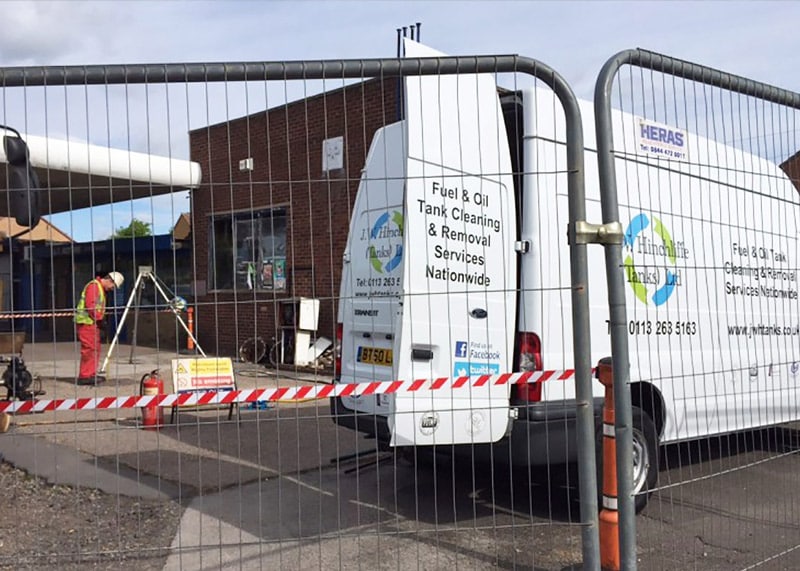 Forecourt Decommissioning
Decommissioning a forecourt involves a series of complex procedures and regulatory requirements. Our experienced team is well-versed in the necessary steps and works closely with petroleum licensing authorities to ensure compliance throughout the process.
North East Scotland Foam Filling Tanks
To effectively prevent the ingress of water, contaminants and other substances, foaming concrete and resin foam offer superior protection and can be tailored to meet the specific requirements of your fuel tanks.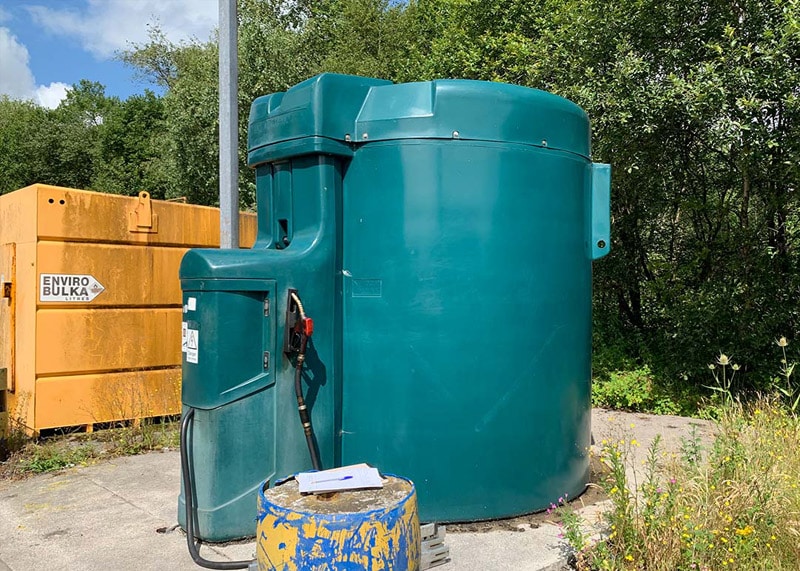 OFTEC (Oil Firing Technical Association)inspections help ensure that oil-fired equipment, including tanks and associated installations, meet the required safety and efficiency standards.
 Sampling helps determine if fuel meets industry standards and specifications. We assess parameters such as water content, sediment levels, microbial contamination, and fuel stability.
By identifying any contaminants or issues early on, fuel sampling enables proactive maintenance to prevent equipment damage, fuel system blockages, and inefficient combustion.
North East Scotland

Tank Testing
Our tank testing service ensures the serviceability and compliance of your critical infrastructure according to the current standards set by the Environment Agency.
 Our experienced team stays up to date with the latest regulations and guidelines set forth by the Environment Agency to ensure that our services align with the required standards.