Commercial
Tank Services

in Glasgow & The Clyde Valley
Covering Glasgow, Paisley, East Kilbride, Greenock, Clydebank and Coatbridge
Glasgow & The Clyde Valley Commercial Tank Services Overview
Over 40 Years Experience of Commercial Tank Services
J.W. Hinchliffe Ltd is a family-owned company with a wealth of experience in the fuel and oil tank industry.  You can rest assured that you are in capable hands when dealing with us. With an unwavering commitment to excellence and customer satisfaction, we take pride in providing reliable and efficient services to our valued clients, both in Glasgow and across the whole of the UK.
We offer a cost-effective service to our diverse customer base which includes The Armed Services and Local Authorities, the Construction Industry and Independent Petroleum Retailers. We provide a safe, reliable, and cost-effective service. Each assignment is meticulously managed by our team, from initial site inspection to risk assessment and job completion.
Glasgow & The Clyde Valley Tank Services
Fuel and Oil Tank Removal
Fuel tank removal is a complex and highly regulated process that should only be carried out by qualified and experienced professionals. At JW Hinchliffe Tanks, we have the expertise and knowledge to handle any fuel tank removal job safely and efficiently.
Glasgow & The Clyde Valley Underground Tank Removal
Removing underground tanks in the UK is a complex process that requires specialised skills and knowledge. JWH have years of experience in removing underground tanks and comply with all UK regulations and guidelines.
Underground Tank Cleaning
Cleaning underground tanks is a critical process that helps ensure the safe and efficient operation of fuel storage systems. We offer expert underground tank cleaning services to our clients in Glasgow and throughout the UK.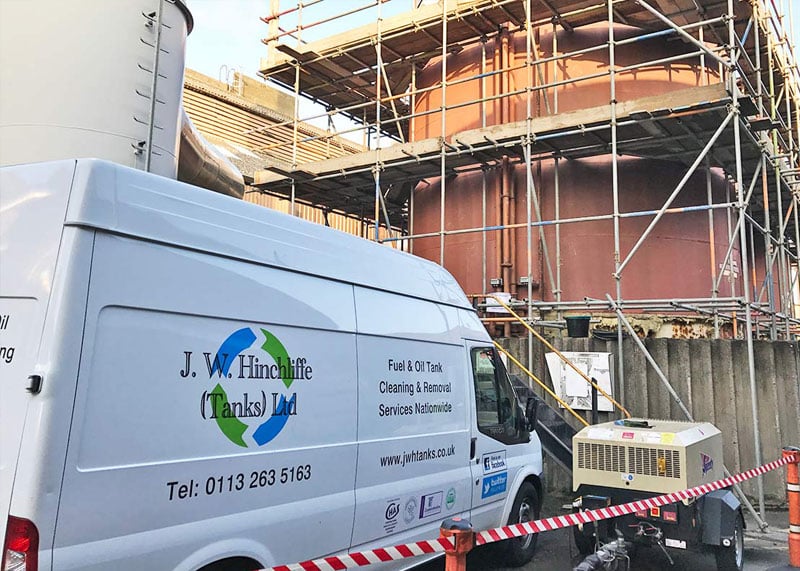 Whether you need periodic tank cleaning or tank cleaning in preparation for removal and disposal, our team has the expertise and equipment necessary to get the job done.
We use state-of-the-art cleaning techniques and equipment to remove any sludge, sediment, or debris from commercial tanks, ensuring that they are clean and ready for use. Our team follows all necessary safety protocols and regulations during the cleaning process to ensure a safe and efficient job.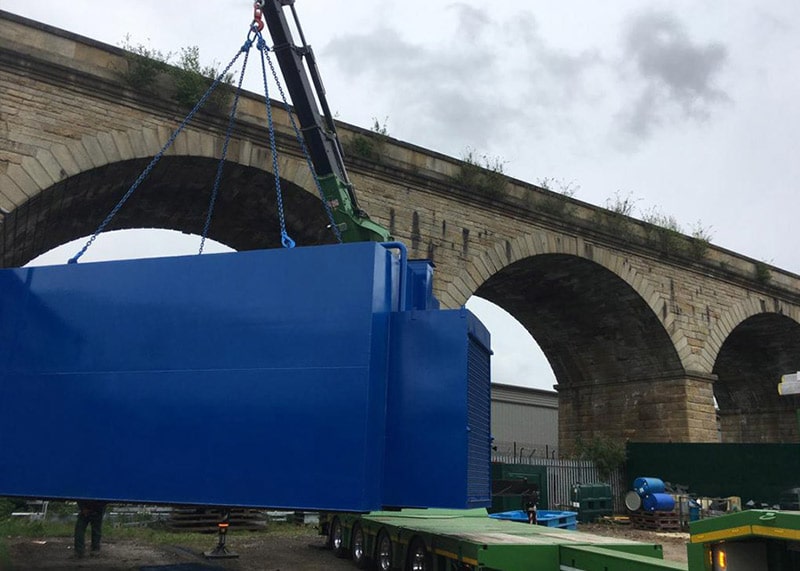 Glasgow & The Clyde Valley Fuel Tank Refurbishment
By choosing our fuel tank refurbishment service, our clients can save money by extending the life of their tanks and avoiding the costs of tank replacement.
Our team is highly skilled and experienced in all aspects of fuel tank refurbishment to help keep fuel storage systems running safely, efficiently, and reliably.
Fuel polishing is a process that involves removing water, sludge, and other contaminants from fuel, ensuring that it is clean and free of impurities.
JWH offer fuel polishing services that, when combined with tank cleaning, can reduce equipment breakdowns and lower costs on consumables such as filters and injectors.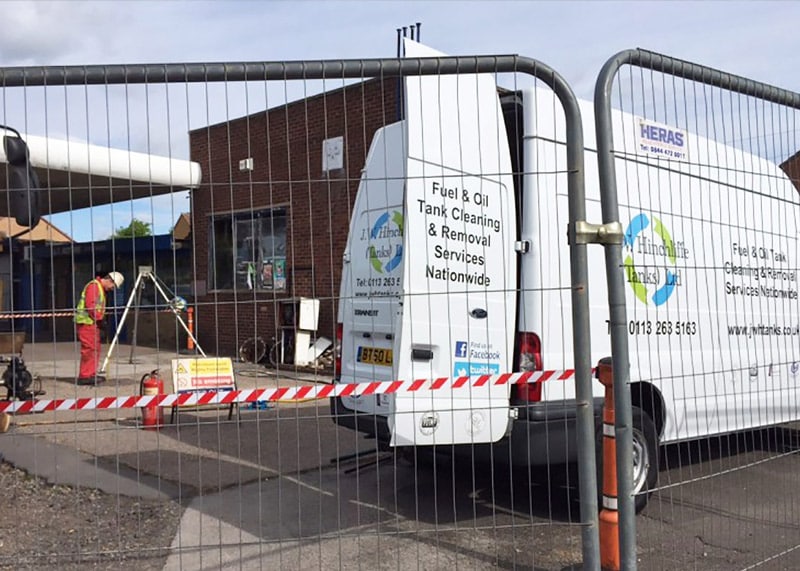 Forecourt Decommissioning
Our bespoke Forecourt Decommissioning service team is experienced in all aspects of forecourt decommissioning.  We manage the entire process, from obtaining necessary permits to disposing of hazardous materials.
We work closely with petroleum licensing authorities to ensure that our clients are in compliance with all relevant regulations and guidelines.
Glasgow & The Clyde Valley Foam Filling Tanks
Foaming concrete and resin foam are effective solutions for reinforcing fuel tanks and making them safer and more durable.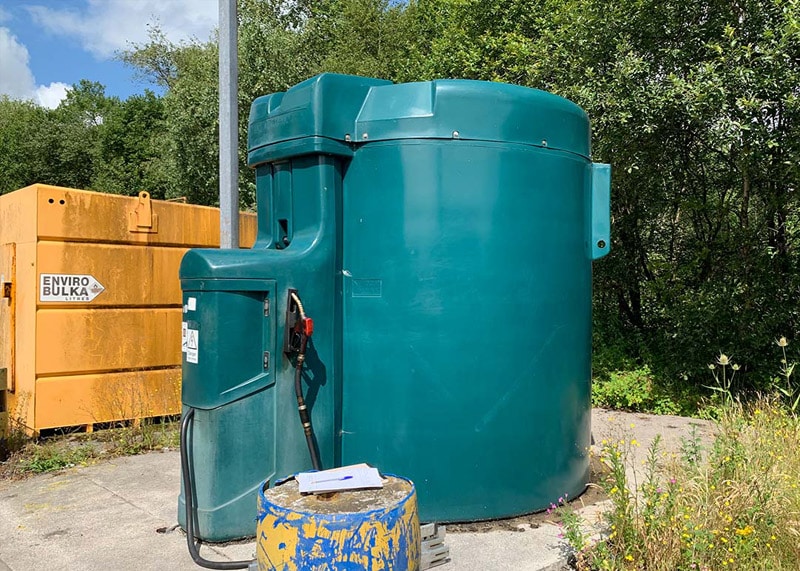 Oil Firing Technical Association (OFTEC) Inspections
During an OFTEC fuel tank inspection, our experienced technician will check the tank for any signs of damage or corrosion, ensure that the tank is secure and properly supported, and assess the condition of any associated pipework, valves, and filters.
The inspection will also include checking the level of the fuel inside the tank, as well as the condition of the tank's fill point and vent.
Fuel and oil can degrade over time, and this can lead to a range of issues such as reduced efficiency, increased emissions, and even equipment failure.
Our sampling and testing service can help to detect these issues early, so that you can take action to prevent them from causing damage or disruption to your operations.
Glasgow & The Clyde Valley

Tank Testing
The Environment Agency sets standards for the installation, maintenance, and operation of fuel tanks to help prevent environmental damage caused by leaks or spills.
Compliance with these standards is important to minimise the risk of contamination of soil and water sources and to prevent harm to human health and the environment.